Bloemfontein Wedding Guide

Bloemfontein Wedding Guide is the most comprehensive online wedding guide and offers tips on most wedding related services in Bloemfontein and the Free State. Whether you are looking for a wedding planner, photographer, venue, shoes, wedding dress, stationery, horse carriage, red carpet, chandeliers, flowers, wedding cake, DJ, bagpipe player or something else, if you don't find it here, you won't find it anywhere else...
Businesses In the Spotlight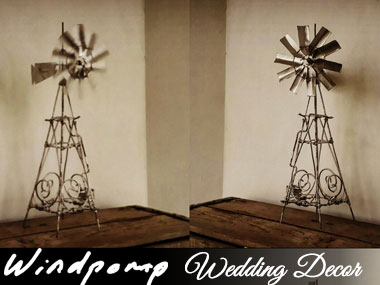 Windpompies - Jou eg Suid Afrikaanse Pompie!
30cm high handmade windmills. Very popular as table decorations at weddings.
Telephone:
+27 72 973 0619
Cellphone:
+27 72 973 0619