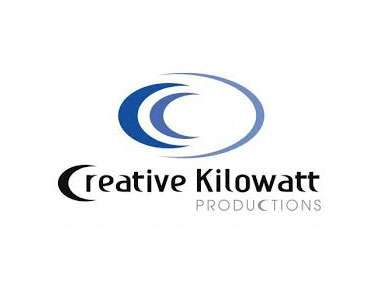 Creative Kilowatt
BLOEMFONTEIN

Wedding DJ in Bloemfontein. Over 10 years experience in Sound, Lighting, Staging, DJ and AV
Telephone:
082 859 5988
Joe Coleske: Singer - Songwriter - DJ
BLOEMFONTEIN

Specializes in DJ music, Lightning, Master of Ceremony services for ALL occasions. Also write & sing your personalized song, on ORDER spec (very popular). Best prices & service. Email musicdj542@gmail.com for free quote or visit joecolesk@facebook.com.
Telephone:
083 793 9898
Johan Coleske's Mobile Music Services
BLOEMFONTEIN

Wedding & Party Music for ALL occasions. With 25 yrs professional experience we ONLY cater to please. We take big pride in our name and CHRISTIAN approach! Best prices; references & services- Gauranteed. Call: Johan Coleske on 0837939898
Telephone:
0837939898
La Muse Audio & Lighting
BLOEMFONTEIN

Sound & Lighting for Any Occastion
Telephone:
082 327 0418
Cellphone:
082 327 0418
Love the music (LTM)
BLOEMFONTEIN

Dancing in the clouds (make your opening dance unforgettable) currently very popular in overseas weddings. We do this special effect the correct way don't be fooled by imitations. This effect is beautiful for photos and video, call LTM for more info
Telephone:
0749697876
Mad Mix Mobile Disco
BLOEMFONTEIN

Mad Mix Mobile Disco operates in the Bloemfontein area with over 10 years of experience. We supply musical entertainment at very reasonable prices with good quality sound and excellent lighting for your small to medium sized function. SAMRO licensed.
Telephone:
0828154707
Magic Moments Entertainment
BLOEMFONTEIN

Sound, lighting, artist bookings, equipment sales, DJ, Recording Studio, Singing School, Portable Stage, Big Screens
Telephone:
082 857 1863
Soundbytes
BLOEMFONTEIN

Are looking for a qualified Wedding DJ in Bloemfontein that can assist you with all your sound needs on your big day? Sound Bytes has over 8 years experience in the wedding industry and is registered with SAMRO.
Telephone:
084 833 44 53
Starsound
BLOEMFONTEIN

Star Sound AV, Music and Productions is celebrating over 24 years of serving the Audio Visual and Multimedia needs for formal presentations, congresses and conferences as well as weddings, birthdays and year end functions in South Africa.
Telephone:
051 406 1666
Xquisite Sound
BLOEMFONTEIN

Xquisite Sound verskaf DJ's, Klank en Beligting vir enige geleentheid:
* Troues
* Korporatief
Luister na ons advertensie op Radio Rosestad 100.6fm weekliks:
Dinsdae 19:50
Woensdae 20:20
Donderdae 12:50
Saterdae 19:40
Telephone:
082 352 7305
Action DJ Group (Pty) Ltd
BLOEMFONTEIN

The Action DJ Group supply a professional DJ service for all functions in Bloemfontein & Surrounding Areas. We are also available for functions in South Africa as well
Telephone:
0823527305
Andante Music
BLOEMFONTEIN

Profesional DJ. Accommodate your kind of music. Very good sound sistem. Best prices.
Telephone:
076 041 7844
Cellphone:
076 041 7844
Beats Event DJ
BLOEMFONTEIN

We provide quality and professional DJ services for your special wedding day and other functions.
Book today for an unforgettable wedding experience.
Contact Steve for more information
Email: beatseventdj@gmail.com
Telephone:
084 527 2356
Cellphone:
084 527 2356
Best Beats Production
BLOEMFONTEIN

We are a supplier of sound, lighting and dj's for weddings and functions. We provide the best service to make your special day perfect. For more info contact J.P. at jp@wtw.co.za
Telephone:
082 802 8170
Cellphone:
082 802 8170
Best Man Sound
BLOEMFONTEIN

Quality Equipment and Professional service. Loads of experience ensures a hassle free wedding. Great references available.
Telephone:
079 939 4195
Cellphone:
073 082 6358
Birds Eye Music
FREE STATE

Talented & Qualified Musicians covering the areas of wedding and event entertainment. We at Birds Eye Music offer high standards of service at an affordable price. We aim to please & will accommodate most of your preferences-to ensure your satisfaction.
Telephone:
0783780838
Echo Sounds
BLOEMFONTEIN

We specialize in Sound, Lighting, DJ, AV. Giving you the amazing experience you imagined.We, at Echo Sounds, believe in three key fundamentals on which we base all our everyday activities on. Those three fundamentals are: Efficient, Accurate and Reliable
Telephone:
051 447 5850
I-Span Entertainment
BLOEMFONTEIN

For any music needs please contact us for a free qoutation
Telephone:
0828390385