Heart's Desire Wedding Venue
BLOEMFONTEIN

Nestled just outside of Bloemfontein is an idyllic spot where tranquility, the great outdoors, luxurious accommodation and tailor-made wedding and function packages meet to create the perfect venue. Young and old will remember a wedding at Heart's Desire.
Telephone:
082 411 9754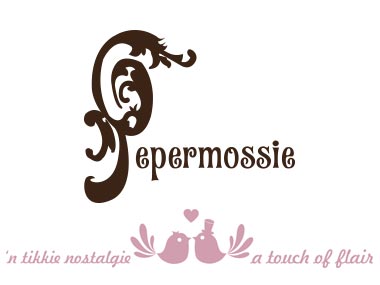 Pepermossie
BLOEMFONTEIN

Pepermossie Functions & Wedding Venue in Bloemfontein can accommodate up to 200 guests and is perfect for Weddings, Year-end Functions, Conferences and other Celebrations.
Telephone:
082 824 1021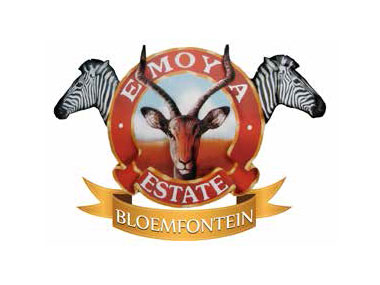 Emoya Wildlife Estate and Wedding Venue
BLOEMFONTEIN - GROENVLEI

Our Venues are simply unique and breath taking capturing a natural setting, whilst hosting fairytale weddings, professional conferences and exclusive functions. Emoya Wildlife Estate, Conference centre and Spa is situated on the western border of Bfn.
Telephone:
(051) 436 8471
Jakkalsdraai
BLOEMFONTEIN

We offer a range of services including Conferences, Weddings at our unique Chapel and Accommodation
Telephone:
051 451 1876
Cellphone:
082 378 7557
Onze Rust Landgoed
BLOEMFONTEIN

Bloemfontein Wedding Venue. We place a lot of emphasis on hospitality, high quality, personal attention, excellent service and a special and unique atmosphere. Fresh meals guarenteed at all times.
Telephone:
0514438717
Ramblers Club
BLOEMFONTEIN

The Venue - The main hall is ideal for weddings, corporate events and private functions. Crystal chandeliers, high, detailed ceilings and the original carpentry finishing makes the space an elegant and sophisticated venue.
Telephone:
079 494 1011
Cellphone:
079 494 1011
Shekinah
BLOEMFONTEIN

Bos Venue can accommodate up to 120 people
Telephone:
083 454 9389
Slightly Nutty
ROODEWAL - BLOEMFONTEIN

Slightly Nutty is a newly built wedding venue and restaurant ideally situated on the Renosterspruit, approximately 5km from Bloemfontein Airport. With a hall that can accommodate 150 people, an extinquished chef, artistic design, pottery decor provided..
Telephone:
083 432 9927
Cellphone:
079 872 6198
Halevy Heritage Hotel
KWAGGAFONTEIN - BLOEMFONTEIN

Bloemfontein Halevy Heritage Hotel is perfect for any type of function from big to small and from weddings to birthday or year end functions. Our food is divine our hotel decor is stunning. Call us now for a free quotation
Telephone:
051 403 0600
Ilanga Estate
BLOEMFONTEIN

Ilanga Estate is situated nearby Heuwelsig Bloemfontein. It is a stunning "country" look wedding or conferencing venue - ideal for big to small events. Ilanga Estate is known for great food. We also have a chapel that can seat up to 200 guests
Telephone:
051 436 8450
Indaba Lodge
BLOEMFONTEIN

Stunning Bloemfontein Wedding Conference and Accommodation Venue. Situated on the riverbank with stunning gardens and a glass chapel. We have various venues to choose from and you can also make use of our garden if you want to have a garden wedding.
Telephone:
051 441 7892