Heart's Desire Wedding Venue
BLOEMFONTEIN

Nestled just outside of Bloemfontein is an idyllic spot where tranquility, the great outdoors, luxurious accommodation and tailor-made wedding and function packages meet to create the perfect venue. Young and old will remember a wedding at Heart's Desire.
Telephone:
082 411 9754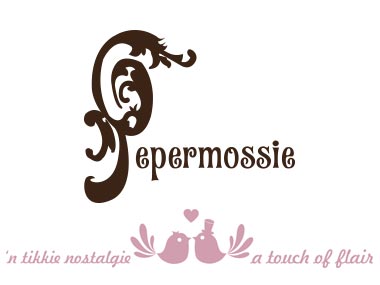 Pepermossie
BLOEMFONTEIN

Pepermossie Functions & Wedding Venue in Bloemfontein can accommodate up to 200 guests and is perfect for Weddings, Year-end Functions, Conferences and other Celebrations.
Telephone:
082 824 1021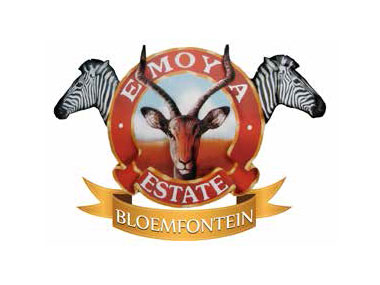 Emoya Wildlife Estate and Wedding Venue
BLOEMFONTEIN - GROENVLEI

Our Venues are simply unique and breath taking capturing a natural setting, whilst hosting fairytale weddings, professional conferences and exclusive functions. Emoya Wildlife Estate, Conference centre and Spa is situated on the western border of Bfn.
Telephone:
(051) 436 8471
Marrakech Guest House
BLOEMFONTEIN

Marrakech guest house can accommodate 60 people inside for weddings,parties and conferences.The tarrace area is ideal for al fresco dining where 150 people can be accommodated.Marrakech is committed to meeting the exact needs of guests.
Telephone:
0514511848
Monte Bello Estate
BLOEMFONTEIN

This historic old farm enjoys a compelling sense of timeless beauty, typical of a bygone era when people had time for one another. The natural beauty and close proximity to Bloemfontein makes Monte Bello Estate the perfect setting for weddings
Telephone:
082 449 4489
Olive Ranch
BLOEMFONTEIN

If you're looking for an exclusive surrounding for your wedding, private function or business function in Bloemfontein then look no further. Olive Ranch is situated on Eeufees Road, North of Bloemfontein, approximately 1.8Km from North Ridge Mall
Telephone:
082 564 3582
Onze Rust Landgoed
BLOEMFONTEIN

Bloemfontein Wedding Venue. We place a lot of emphasis on hospitality, high quality, personal attention, excellent service and a special and unique atmosphere. Fresh meals guarenteed at all times.
Telephone:
0514438717
Ramblers Club
BLOEMFONTEIN

The Venue - The main hall is ideal for weddings, corporate events and private functions. Crystal chandeliers, high, detailed ceilings and the original carpentry finishing makes the space an elegant and sophisticated venue.
Telephone:
079 494 1011
Cellphone:
079 494 1011
Shekinah
BLOEMFONTEIN

Bos Venue can accommodate up to 120 people
Telephone:
083 454 9389
Slightly Nutty
ROODEWAL - BLOEMFONTEIN

Slightly Nutty is a newly built wedding venue and restaurant ideally situated on the Renosterspruit, approximately 5km from Bloemfontein Airport. With a hall that can accommodate 150 people, an extinquished chef, artistic design, pottery decor provided..
Telephone:
083 432 9927
Cellphone:
079 872 6198
Somerton Estate
BLOEMFONTEIN

Built in Victorian Colonial style, SOMERTON Estate lies only 2 km from Bloemfontein. Gorgeous wedding celebrations, intimate getaways and special occasions are put together with warm hospitality and a personal touch by your hosts at SOMERTON Estate.
Telephone:
051 433 4165
Summerwood Country Estate
ROODEWAL - BLOEMFONTEIN

Summerwood Country Estate has been established in response to the need for a stylish venue for corporate functions and romantic weddings with excellent service. Summerwood Country Estate is situated approximately 4 km outside Bloemfontein.
Telephone:
051 433 9590
Swan Lake
GLEN - BLOEMFONTEIN

Swan-Lake is situated 10km from the Bloemfontein Airport in the vicinity of Renosterspruit on the Maselspoort road. Guests who appreciate the beauty of nature will enjoy the experience. Swan Lake can accommodate 100 wedding guests comfortably.
Telephone:
051 441 7902
The King's Haven
BLOEMFONTEIN

The King's Haven conference centre is situated 9km outside of Bloemfontein on a 39 hectare country estate. If it is the peace and tranquility of the country that you want, then you have come to the right place. Set amid plenty of trees and birdlife
Telephone:
051 433 4851
The River of Joy Country Guest House
BLOEMFONTEIN

The River of Joy Country Guest House is a nature hideaway situated on the Modder River, 1km from the N1. Six spacious self-catering units, camping and a conference and wedding function centre.
Telephone:
051 861 2039
Cellphone:
083 462 7522
The Terrace
BLOEMFONTEIN - OLIEWENHUIS

The Terrace is suitated in Oliewenhuis Art Museum, Bloemfontein. They offer a variety of wedding packages and venues for couples who wants to get married in Bloemfontein. They have the restaurant and the reservior, the garden and many more..
Telephone:
051 448 6834
The Willows
KWAGGAFONTEIN - BLOEMFONTEIN

The Willows Function and Conference Centre is situated 15 km south of Bloemfontein.The facility consists of a grass-roof function center surrounded by beautiful large trees and a spacious garden.
Telephone:
0514438789
Villa Favorita
BRANDWAG - BLOEMFONTEIN

An exclusive Italian Villa, situated 200m from the N1 Nelson Mandela Drive turn-off, offers visitors an experience that they will want to keep coming back to.
Telephone:
051 4444 010
Weltevreden Game Lodge
GLEN DISTICT, BLOEMFONTEIN

Situated 25 km North of Bloemfontein. Beautiful venue for your wedding on a deck overlooking the Modder River. All catering and coordination can be arranged according to your needs.
Telephone:
0828502573
Wen do lin - Traveller's Rest

BLOEMFONTEIN, GLEN

Lovely away-from-it-all country estate on the Modder river. Ideal for intimate gatherings, receptions and small weddings. We arrange everything, our prices are realistic and our service friendly and efficient. Let us help you arrange that special day!
Telephone:
051-8612062
Windmill Casino & Entertainment Centre

BLOEMFONTEIN

The Windmill Casino & Entertainment Centre is idealicly situated in Bloemfontein the City of Roses and Capital of the Free State. Windmill Casino offers decadently decorated Venue's for weddings as small as 20 and as large as 200 delegates.
Telephone:
051 410 2078
Woodlands Function Venue
BLOEMFONTEIN

Woodlands Conference Centre is situated on the northern side of Bloemfontein, close to the N1 Highway and only 6 kilometres from the edge of the City. The conference centre is in a secure game farm area featuring most of the antelope....
Telephone:
051 433 1120
A lodge at Bloem
BLOEMFONTEIN - KWAGGAFONTEIN

Situated on a 5 hectare estate on a hillside in Bloemfontein, Villa Avianto offers a unique Tuscan ambiance with formal gardens and fountains blending seamlessly with the environment where you can escape from the everyday hustle in relaxed comfortA Lodge
Telephone:
0828159518
Aldersgate Wedding Centre
BLOEMFONTEIN

Aldersgate offers you the perfect venue for your special day. Our Chapel has large glass panels at the back which offer breathtaking views of the koppie and the natural landscape.
Telephone:
083 312 9137
Ashwood Guesthouse & Conferencing
BLOEMFONTEIN

At Ashwood we strive to create an environment of pampered luxury that surpasses the expectations of our visitors. We are a 4 star graded guesthouse with 5 luxury en-suite rooms & conference facilities for up to 60 delegates.
Telephone:
051 451 2077
Bagamoya Wildlife Estate
BLOEMFONTEIN

Our beautiful church is situated between the tranquil trees of the freestate and next to the river. Where you become one with nature in all it's glory! Our reception hall has tiger's and lions right next to it, so you have a few extra guests.....
Telephone:
0833850979
Black Mountain Leisure & Conference Hotel
THABA NCHU

Situated in the heart of the Maria Moroka Nature Reserve approximately 400km south-east from Johannesburg and 80km east of Bloemfontein. Black Mountain Conference & Leisure Hotel has 118 en-suite rooms including 2 suites.
Telephone:
051 871 4200
Bloem Spa Hotel & Conference Centre

BLOEMFONTEIN

We offer any wedding couple the ideal venue for their special day. Let us work out a packages from spa treatments, a room for bride to get dressed for her wedding, venues for the ceremony & the reception to accommodation for the couple or wedding guests.
Telephone:
0514361550
Celebrations
THABA NCHU

Accommodation, Weddings and Conferences Venue in Bloemfontein. Stunning architecture and wedding picture oppurtunities
Telephone:
083 701 7313
De Oude Kraal
BLOEMFONTEIN

Wedding and Conferencing Venue just outside Bloemfontein
Telephone:
051 564 0733
de Stijl Gariep Hotel

GARIEP DAM

Dramatically overlooking the Gariep Dam we are proudly Karoo. Stylish weddings are on us, exclusive romantic packages including cakes, decor, catering, guest satisfaction and only the best for the happy couple to be. Make us part of your dream day.
Telephone:
051 754 0061
Die Groen Akker
BLOEMFONTEIN

Wedding Venue in Bloemfontein. We have a deck that overlooks the river with stunning surroundings - ideal for a wedding or any other type of function. Personell is professional and well trained to deal with small to bigger functions and events
Telephone:
051 441 7760
Florisbad Resort & Functions
FLORISBAD ( 30 MINUTES NORTH OF BLOEM)

This Unique Venue styled in the early 1930's offers a Chapel with a Salt (White) Floor which can seat 140 guests. (Fully Airconditioned for Summer & Winter) 20 Rooms, Honeymoon Suite, Reception Hall, Bar and Resturant. We do Cakes and Flowers too. Try us.
Telephone:
0824999155
Haldon Estate
BLOEMFONTEIN - KWAGGAFONTEIN

Over the last few decades, Haldon has established itself as the premier wedding venue in Bloemfontein. Our house, garden and wedding venue is yours to enjoy on your special day. Our venue is large enough to spaciously seat 150 guests.
Telephone:
0515233607
Halevy Heritage Hotel
KWAGGAFONTEIN - BLOEMFONTEIN

Bloemfontein Halevy Heritage Hotel is perfect for any type of function from big to small and from weddings to birthday or year end functions. Our food is divine our hotel decor is stunning. Call us now for a free quotation
Telephone:
051 403 0600
Ilanga Estate
BLOEMFONTEIN

Ilanga Estate is situated nearby Heuwelsig Bloemfontein. It is a stunning "country" look wedding or conferencing venue - ideal for big to small events. Ilanga Estate is known for great food. We also have a chapel that can seat up to 200 guests
Telephone:
051 436 8450
Indaba Lodge
BLOEMFONTEIN

Stunning Bloemfontein Wedding Conference and Accommodation Venue. Situated on the riverbank with stunning gardens and a glass chapel. We have various venues to choose from and you can also make use of our garden if you want to have a garden wedding.
Telephone:
051 441 7892
Jakkalsdraai
BLOEMFONTEIN

We offer a range of services including Conferences, Weddings at our unique Chapel and Accommodation
Telephone:
051 451 1876
Cellphone:
082 378 7557
Kopano Nokeng Lodge
BLOEMFONTEIN

Wedding and Conferencing Venue just outside Bloemfontein. We have various venues to choose from - from small to venue that can accommodate 200 people or more. Situated nearby a river with green and lush garden - ideal for the perfect summer wedding
Telephone:
051 4417819
Korhaan Lodge
LANGENHOVEN PARK BLOEMFONTEIN

Come & enjoy a little luxury in tranquil surroundings and experience awesome sunsets & starlit skies. Excellent facilities for your own private, intimate party, function or conference for up to 14 people. Service is our passion! Situated close to the N1
Telephone:
051 451 1733
Leopards & Lace
SPITSKOP - BLOEMFONTEIN

Wedding and conferencing Facility close by Langenhovenpark - we have various venues to choose from and a stunning "old" chapel with great atmosphere. Whether you want to get married or celebrate your 80th birthday - we can cater for any need or event
Telephone:
051 451 1727
Liedjiesbos Function Venue
BLOEMFONTEIN - GROENVLEI

The Liedjiesbos Guest House Function Venue is one of the finest function venues in Bloemfontein. Our Function Venue is perfect for weddings, office parties, birthday parties and other intimate functions. We can accommodate up to 30 people on the "stoep"
Telephone:
083 282 5701